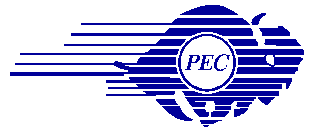 Buffalo Power Electronics Center,Inc.
Manufacturer of Original Westinghouse Rectifier Products
---
---
DC DRIVE PARTS
Buffalo Power Electronics Center, Inc. (BPEC) provides a broad and diverse range of products for Westinghouse DC drives. Included are the manufacture and repair of existing design DC thyristor armature supplies, field supplies and regulators. These products are designed to duplicate Westinghouse equipment or to upgrade and replace vintage assemblies and sub-assemblies.
BPEC routinely stocks frequently needed parts for power electronics and DC drive apparatus previously manufactured by the former Westinghouse Buffalo Drives Division. Typically, these parts include: printed circuit boards, modules, thyristors, rectifiers, voltraps and fuses. We also manufacture and supply parts for the following Westinghouse apparatus:
Product Identification Numbers
| | | | |
| --- | --- | --- | --- |
| S100 | F80 | C46 | FE100 |
| S100Z | C500 | M4 | R300 |
| S300 | T100 | M5 | F80 |
| S600 | 22-501 | M5B | F21 |
| C600 | 22-1000 | M4CL | F56 |
| C601 | C56 | M4CH | A500 |
---
For more information, e-mail our Sales Staff
or contact Jim Tokasz at (716) 651-1646
---